A patio is a pavement that connects your house with the small outdoor empty area. You may need to use concrete and other materials to help design and strengthen your patio. If you want to make your patio perfect, you should use a perfect combination.
You can design your patio with a different design, and it will become an excellent one if you know how to use concrete. You should consider the thickness, materials, and other factors relating to your patio.
Concrete thickness to be for a patio
Concrete thickness must be four inches to eight inches for a patio since thickness will make a strong foundation for that patio. 4 inches is the minimum thickness for making any patio, whereas, 5,6,7, and 8 are the standard and most used thicknesses. It will mostly depend on your house's thickness.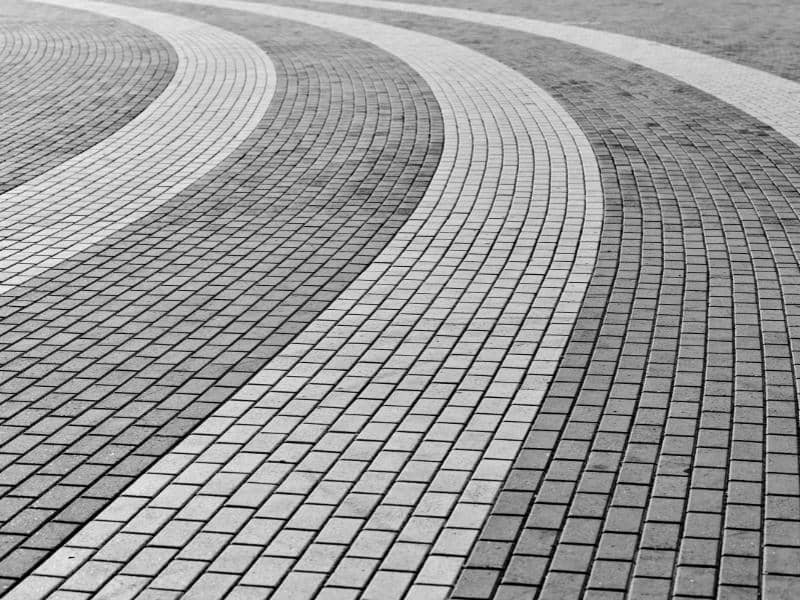 The patio mainly connects your house with the empty front spaces using concrete and other building materials. You might have some empty spaces that you may connect with your home, but the materials and the thickness would differ.
Sometimes, you can create that patio along with your house, or you can do it separately.
If you make it separately, you should measure your house floor thickness from the level and then decide how thick your concrete must be for the patio. You would like to make it two-three inches less than your house floors.
Sometimes, the patio is level to your house floor thickness, which will depend on your choice.
Whatever your choice is, you must use a suitable concrete thickness to make that patio. If you have a minimum high floor, it will be around four inches tall, but the thickness might be around 6-8 inches high if your house's concrete thickness is more than 8 inches.
So, check your house floor thickness to get an even thickness for the patio.
The concrete thickness will vary due to its material and other related things, including dryness, your house's concrete consistency, quality, and more.
If you decide on using concrete thickness to create a new patio in front of your house, you should go for a regular patio and use a 5-6 inches concrete thickness.
When you use the 6 inches concrete thickness, you may expect to get 4-5 inches thickness when it is properly dried. The row concrete materials will lose some consistency since they will have water, which may show extra thickness on your patio.
If that happens, you may use one inch more thickness than usual.
Apart from the concrete thickness, you should also consider the other materials' thickness to make your patio. You may use spray paint over that concrete material that may add some consistency to your patio.
You can use some primer over the concrete materials to add some design to it and to make it a perfect one to enjoy your leisure time.
Sometimes, the patio may include some extra design and materials to make it a colorful place. People might use some extra materials to make their patio extraordinary because they want to make it a gossipy place to spend time with their friends & family.
However, the thickness of concrete still makes the foundation.
If you use a less thick foundation for your patio, it will be a great loss. Indeed, your patio will be less durable, and the passage may get damaged due to overuse.
For all these reasons, the concrete thickness must be a minimum of four inches to eight inches to make it a secure foundation for your patio.
How thick is a standard concrete patio?
A standard concrete patio is 6-8 inches thick, whereas the minimum thickness should be four. Mainly, the standard thickness of your patio thickness will depend on various factors, including your house position, concrete floors, and other things.
The thickness will be different depending on these factors.
You can also consider that the four inches thickness is a standard for the patio since most people follow these rules. It will make you a perfect patio in front of your house and an excellent place for your recreation.
You should add some colors and primer over the concrete floors to have a better design.
If you use the 4-inches thickness, you must apply some primer and paint to increase the thickness a little. That way, your concrete thickness will be around 5 inches, which would be a solid foundation for any patio.
The thickness should not cross eight inches because it will look awkward, and the finishing would be terrible.
How thin can you pour a concrete patio?
You can pour two & a half inches of thin concrete over the existing patio. It means that when you pour new concrete over the existing concrete patio, the thickness of your new concrete should be around 2 ½" thin.
You can apply a standard thickness over an existing patio to increase the overall thickness.
If you don't want to create a new patio and want to modify your existing patio, you should pour more than two inches of the concrete mixture over it. Consequently, your new patio will have a good thickness that will be standard, and you will love the new look.
You can add extra primer over your existing concrete patio to increase yours.
So, you must not pour less than two & a half inch concrete over your existing concrete patio. In contrast, if you don't use your existing patio, you may remove all the old concrete, apply the new 4-5 inches concrete, and make a new one.
It will be a perfect choice to remake your patio and make it a dream place for gossiping or spending your weekend.
3 factors that determine concrete patio thickness
You must consider these three factors that will determine concrete patio thickness. They are given below:
Weight:
When you have ready-mix concrete delivered for a driveway, you can't afford to make a mistake in calculating the thickness of the concrete because the average weight of a vehicle is 4,000 pounds.
When it comes to patios, you have more wiggle room because the weight can be supported by items placed on patios.
Soil Stability:
The stability of the soil beneath the concrete is an essential factor that determines the thickness of the concrete since unstable ground requires more reinforcement.
You should determine the soil's stability if you have doubts about whether it is solid enough to sustain the ready-mix concrete once it has had time to dry and harden.
If you go through with the project despite the fact that the soil underlying it is unstable, there is a possibility that it will not be able to endure the severe weather conditions.
Depth:
Aim for a depth of four to eight inches, although this recommendation is subject to change depending on the weight of the goods you intend to set on your driveway or patio.
You may dig a deeper hole in the ground in proportion to the weight of the items into which you will be pouring the ready-mix concrete. This will provide the most support possible.
How to calculate concrete thickness for a patio?
You can calculate concrete thickness for a patio by the following tips. Let's see the process.
Ratio:
Gravel will need to be packed into the bottom of the hole to a depth of about 4 inches, which is the standard for this kind of work.
It is also permissible to have a patio slab composed of gravel base and concrete at 50 per cent to 50 percent. Using the ratio of half water and half cement makes it much simpler to determine the appropriate ratio for your concrete.
Leveling:
To level the area, first embed a concrete slab into the ground until it is at the same height as the topsoil or any grass that is above it.
If you want your slab to be able to better sustain the weight of people standing or sitting atop it, you can choose to add one to two inches of concrete to it.
Height:
If your slab is going to be installed at a size larger than the level of your topsoil, then you should consider using a somewhat thinner amount of concrete.
The height of the concrete can range from 3 to 4 inches, and it can be supported by a gravel base that is 4 inches thick.
If you want your concrete slab to have the appropriate density, you will need to change the ratio of water to cement that you use when making it, especially if it is thinner than typical slabs.
Final Thoughts
Although four inches is a perfect concrete thickness to make a patio, you should also consider remaking your patio by using a two-inch extra concrete patio. If you already have an old patio, you should use some new concrete. Therefore, 4-6 inches of concrete thickness is perfect for making a patio.