Coats are one of the essential pieces in anyone's closet. They are precious so need to be kept carefully in coat closets. But a wrong-sized closet can waste your hard-earned money as well as ruin the whole experience.
So it's always better to keep some knowledge about coat closet dimensions before you get one. Below, here we've explained every important detail about the coat closet and its dimension. You can take a look!
Coat closet dimensions: How big should a coat closet be?
Coat closets are mostly 80 inches in length, usually as tall as the ceiling. The ideal width of a coat closet is between 4 to 6 feet depending on the space and number of coats. Coat closets are usually 24 to 30 inch-deep but they can change with the available space.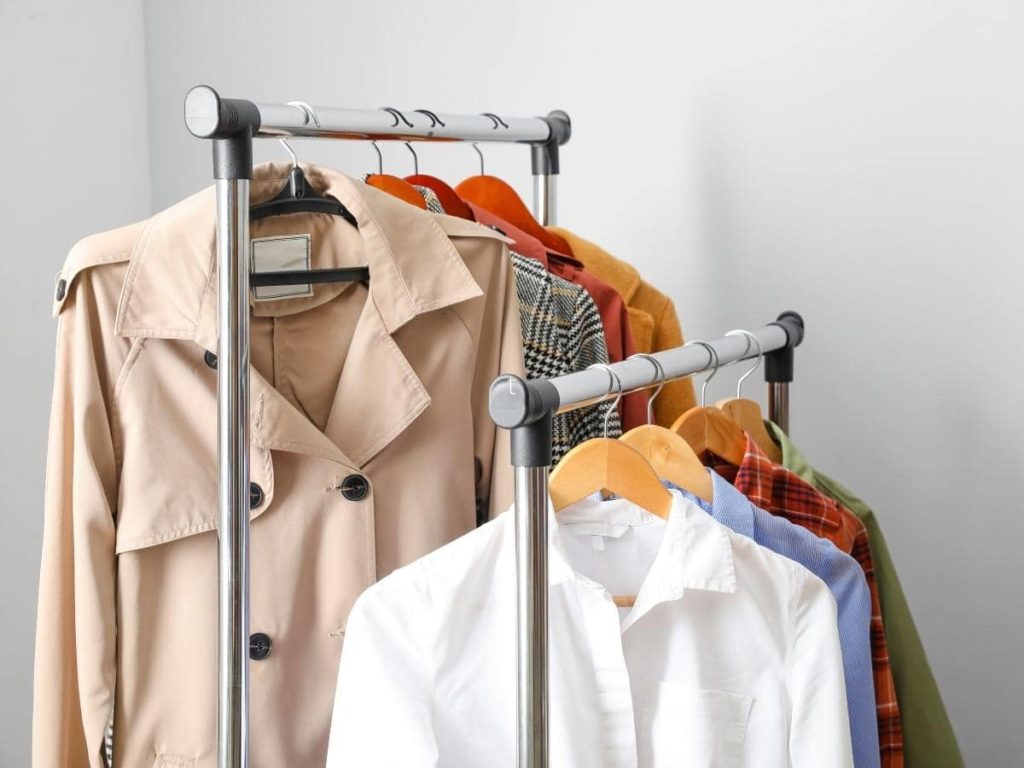 The dimension of a coat closet varies from its type. For different places, different measurement is needed to get the most out of the closet. Though in most cases the size difference is close to each other.
Entryway coat closet:
Entryway coat closets are loaded with clothes most of the time since we put most of the outwear -coats there. The depth of an entryway closet should be 24 inches minimum. Reducing the depth is possible but that will only cramp the closet.
The width of an entryway closet must be kept within 3 to 6 feet. Since coats are wide and fluffy they can't fit in a closet having less width than 3 feet. Moreover, entryway closets get more coats than other coat closets so this space is needed,
An entryway closet can be celling length which is usually 8 feet. However, the length can be reduced but that won't be a good idea.
Standard coat closet:
A standard coat closet has a depth of 28 to 30inch. Many people keep the depth 24 inches since most coats are this wide but this is not enough.
The width of a standard coat closet is 6 feet starting from 3 feet. It's decided to keep a 4-inch distance for each coat.
A standard coat closet's length can be around 96 inches maximum, starting at 86 inches similar to the ceiling.
The hallway coat closet should have a depth between 24 to 30 inches. 30 inches is ideal since a larger space can be used to build a hallway closet.
Hallway coat closet:
For a hallway coat closet, the perfect width is 6 feet. So it can store more clothes while utilizing the space of the hallway.
A hallway coat closet is simply as long as the ceiling. The length can be reduced to 86 inches if needed.
Small coat closet:
Small closets are a thing now. As they can be built in much little spot compared to the big sized ones. But small closets to maintain a dimension.
While building a small coat closet the depth should be at least 24 inches so that the closet doesn't cramp.
The width of this type of closet must start from 3 feet and it can go till 8 feet.
The length of a small coat closet can be kept the half of the ceilings' length, which is around 40-45 inches. This length makes the whole look balanced.
Coat closet shelf:
Putting shelves inside a coat closet helps a lot to keep the closet organized and spacious. But you have to place shelves following some measurements that are meant to make the closet more convenient.
The preferred depth of a coat closet shelf is anything between 11 inches to 15 inches. Less than this depth might not make enough room for the coats.
The width can be kept similar to the closet, which is usually 3 feet to 6 feet. It's always better to go for a wider space so that you don't have to fold the clothes too tight.
A coat closet shelf's perfect length is considered between 60 to 96 inches starting from the ground. It's advised to keep it 1 foot distant from the ceiling.
How shallow can a coat closet be?
A coat closet certainly needs a much larger space to fit in the big and bulky coats. Especially the depth should be kept in mind while building one.
The standard depth of a coat closet is anything between 28 inches to 30 inches depending on the whole closet and space available. This size is maintained most of the time to avoid cramped closets.
But since not every time you'll need a big-sized coat closet, there is an option. So for the smaller closets, the depth can be kept lower to 24 inches. It might make the coats over-loaded but works anyway for limited space.
If you want the closet to be more shallow, then the depth can be reduced to 20 inches as well.
Usually, 24 inches is considered the least depth for a closet but you can lower it to 20 inches.
How deep does a closet have to be for hangers?
To keep the coats tidy and ironed hangers are a must. Coat closets that's why are made with hanger facilities. Before you finalize the measurement know that our closet needs a good amount of space to keep the hangers freely. Only the right depth can ensure that.
For hangers, a closet cannot be less deep than 24 inches. Even 24 inches don't help much. Because most hangers are around 19-inch-wide, if a coat is put it can cramp at 24 inches.
So it's best to keep the depth within 28 inches and 30 inches. This way coats won't get affected by the closet door or back wall while hanging.
Though 24-inch depth is quite popular that doesn't work when you add hangers in the closet. That's why a closet must be 28 to 30-inch-deep to fit in the coats perfectly.
How much space should be between the rod and shelf in the coat closet?
If the space between rod and shelf is too tight, high chance your coats will get folded and lose their tidiness. That's why the space between the rod and the shelf in a coat closet should be measured properly to ensure a perfect-sized coat closet.
The rod should be 60 to 65-inch-high from the ground. You can increase the length to the ceiling. Then leaving some space is suggested before installing any rod,
The rod in a closet should be in at least a 10-inch gap with the shelf when you're installing one rod and a shelf top of that.
When the shelf is below the rod, it's better to take an average measurement of the coats, and then decide the space of the gap adding a few more inches with the coat length.
How do you make a simple coat closet?
If you are just about to step into your new house or renovate the old one, we insist you consider having a coat closet. You already know how important a coat closet is to keep all those luxurious coats of yours safely.
Here we've explained how you can make a simple coat closet in a few steps:
Select a place:
The very step is to select a place that's suitable to build a closet. It can be a corner in your house the entryway or even between walls.
Choose the door:
Measuring the area you can choose from a bifold door, a hinged swing door, or a split door. It's better to use a hinged swing door for the best experience.
Mark the area:
Mark wherever you're going to put the rod and shelves. This is important to identify the required space you need for a clear allowance for space the closet requires.
Cut the wood panes:
your chosen wood panels, let be wood, plywood, or melamine board, cut it in a size 3 inches taller than your preferred size
Assemble the structure:
Now it's your turn to hammer all the woods to give the shape of your desired closet. Use strong stainless nails for longevity and rust-free service
Add coating:
Put a coating of varnish to keep the bugs out of your closet.
Hinge the door:
Now place the door in the desired position, and insert the hanger road in a suitable place.
Final Thoughts:
Generally, a coat closet's length is similar to the ceiling, that's around 80 inches. The width should be kept within 4 to 6 feet for better space. Keeping the depth 30 inches minimum is advisable to avoid unwanted folds in cloths. It's always better to keep the closet as big as possible.